So last week we had to say goodbye to the fun of all our purely training and exploration sessions and move on to making the decisions needed to get the creation process rolling.
First decision: What playwright's techniques they will emulate? Each participant is asked to rank their top four choices from the playwrights we studied. We take that information and their schedule availability and group them together to work on their new plays.
This year the participants have chosen to emulate the techniques of Gertrude Stein, Caryl Churchill, Lee Breuer, and Jon Fosse as they write their new works.
The target story is the second big decision. They make it after telling us their techniques preferences but before they know what techniques they will be using.
We like to make each decision separately without the choices being informed by each other. It enhances the demands of creativity needed to complete the task when the decisions are made independently.
This year the discussion was pretty lively. We had a list of 51 suggestions to start with. We did the initial elimination round plus another three rounds of voting before a decisive winner emerged: The Lion the Witch and the Wardrobe by C.S. Lewis.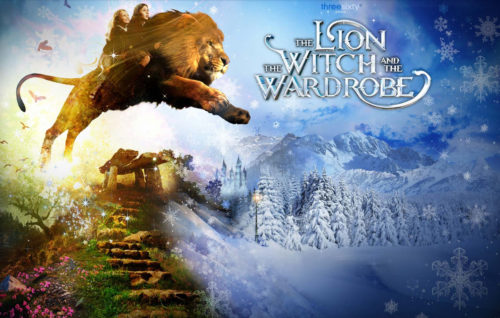 We made a The Lion the Witch and the Wardrobe machine at the end of the session. It's weirdness was encouraging. I think it's going to be a great story at which to aim our theatrical arrows!
The script writing has already begin in earnest. All four groups have come up with their ideas and are furiously writing. They only have one week in which to finish their scripts. Once we get started there's just no stopping. I've seen some of their early work and I can't wait until it's ready to share with our lucky audiences!